Home » Shop » Physical » Greetings Cards » Set of 10 Cards
Set of 10 Cards
10 A6 kraft greetings cards with envelopes £18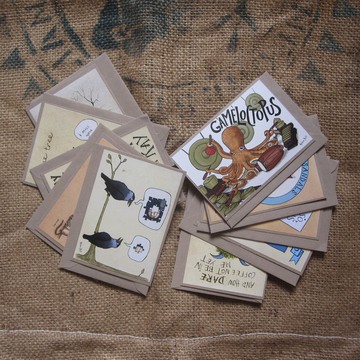 Please enter names of the designs you'd like in the text box above before clicking "add to cart".
You can choose from:
You can choose multiples of the same design, so you can even get ten cards all of the same design if you like. Just type e.g. "3 x Awkwardness Dragon, 1 x Socks and Sandals Club" to let me know how many of each.
If you don't include a preference for which designs you'll receive, I'll send one of each design.